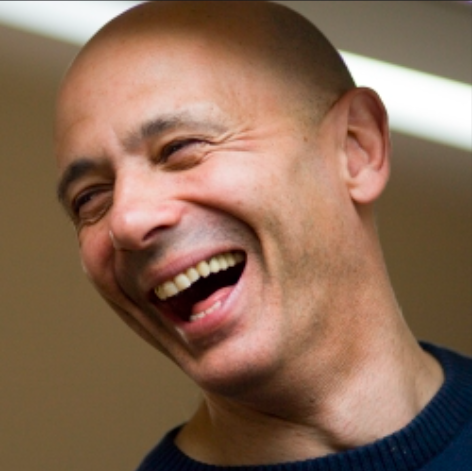 Born in Calabria (Southern Italy), I have been active in the students' movement and the radical left. My background is varied: philosophy, rock music, and Zen Buddhism. I graduated in philosophy in 1980 with a thesis drawing on Bataille, Pasolini, and Nietzsche, the latter having been a source of constant inspiration to this day.
I am a wayward pilgrim, drawing inspiration from the Zen tradition and from ancient Greek thought as well as contemporary philosophy – e.g. affect theory, post-structuralism and critical theory. I left Italy for good in 1984, travelled extensively and lived for several years in Germany, India and the United States.
I found my home in London in 1990. I fronted a band, DÆDALO, between 1990 and 1996, releasing several albums (both with the band and as a solo artist) and working with renowned musicians such as John Etheridge, Colin Bentley, Jamie West-Oram, Tri Hadi, Roger Askew, Chris Baker, Michael Klein, Olly Blanchflower. DÆDALO attracted apt comparisons from the odd reviewer at the time with the Velvet Underground, Japan, Ultravox, and the Waterboys. I founded the hAZy mOOn club, showcasing new talent as well as established artists such as John Renbourn and Bert Jansch of Pentangle's fame, poets Carole Satyamurti and Jeremy Reed, and comedian Simon Munnery.
I first encountered the Dharma in 1978 in the person of Lama Yeshe at the Lama Tzong Khapa Institute in Pomaia, Italy. I was a disciple of Osho, the Indian mystic, between 1980 and 1992. My sannyasin name was Prem Dipamo, and I wrote many of the songs popular in music groups and darshans.
I studied Zen within the White Plum Asangha (an international community founded by Zen Master Taizan Maezumi) between 1996 and 2006 and was ordained in the Soto and Rinzai traditions in 2004. I have been a keen and sporadic student of butoh, working since 2001 with renowned teachers such as Kō Murobushi, Marie-Gabrielle Rotie, and Horacio Ganem.
An international lecturer and workshop facilitator, I presented my work in a wide variety of settings, integrating Zen practice with contemporary psychotherapy and the world of philosophy, culture, and the arts. I was primary tutor at Metanoia Institute and for eight years visiting lecturer at Roehampton University and have been assistant tutor at Cambridge University.
I earned a BA in Philosophy from the University of Arcavacata (CS) Italy, a Diploma in Person-centred Counselling and a MSc in Person-centred Psychotherapy from Metanoia Institute, London, and a PhD in Philosophy from Roehampton University with a dissertation on 'Identity and Emancipation', a critique of existential phenomenology and a proposal for a philosophically-informed psychotherapy.
I am an Anglo-Italian bilingual. A citizen of the world, a proud citizen of 'nowhere' of 'now-here' – a transient space of transformative healing.